Well,
the inevitable
has become
reality
. Once again, faced with a major coaching decision for the University of Florida's football program, Jeremy Foley rakes the bottom of the mediocrity barrel and scrapes up crud known as Jim McElwain. Why do you ask? Because Jeremy Foley has no fucking clue, that's why. Look at the hires by this man and tell me if he deserves to be the A.D. at the finest institution God's ever put on this Earth:
Ron Zook. Foley, who asked Spurrier to submit an application and a resume to the fucking program HE built (Florida was for shit before Spurrier got there) before hiring one of the dumbest damn football coaches I've ever seen. Zook was the poster child for inferiority if I ever saw one. His teams consistently found ways to lose games and Zook consistently found ways to look stupid in front of a camera. Why Foley wasn't fired here, I have not the foggiest idea. When you work for the best in the land, incompetence shouldn't be tolerated. Foley should have gone down with Zook.
Urban Meyer. I think I'm the only Florida fan that thinks this was a bad hire. I love the two championships in three seasons. The fact that UF won both the BCS national titles, and the NCAA Men's Basketball tournament during that time frame was awesome, but the cost to the football program will resonate in Gainesville for decades. Meyer, a worthless leader at best, allowed the inmates to run the asylum, and left Jeremy Foley holding the bill on a program he basically torched, all because he was "stressed out" over the pressure to win at UF. Then the little weasel takes a year off, is miraculously cured when the head job for that school that hates Michigan came open. What a douchebag, pretty much like the idiot that hired him. Strike two Foley.
Will Muschamp. We go from hiring the hot commodity in 05' to the hot coordinator commodity in 2010. Willie was scheduled to replace Mack Brown at Texas. Damn I wish Mack would have retired in 2010 so that would have happened. Probably wouldn't have mattered thought, Foley would have hired any slap dick at that point, as he was flabbergasted that Meyer was leaving. All has come out about how Muschamp was a good guy, and did things the right way and all. That's great in Pop Warner or High School football, but when the day draws to a close, you gotta do it the right way and WIN. Florida has become a double digit win program every year. If not, you're getting run out of town. The occasional 7-5 or 8-4 is alright if you follow it up with 10-2 or 11-1. Muschamp never produced results, his teams lacked discipline, the players never developed, and he was awful at finding assistant coaches (the whole Charlie Weiss thing screamed ignorance from day one). This should have been strike three for Foley. He should be out there looking for a job just like Muschamp, but unfortunately, he's driving the Gator brand further into the ground as we speak.
Jim McElwain. While McElwain is probably a better hire than Zook or Muschamp, the guy is very unproven. Anyone can move the ball at Alabama, hell they gave the keys to that offense to Daniel Tosh for crying out loud and here's the kicker, THEY ARE MORE PRODUCTIVE NOW THAN WHEN MCELSTICK WAS THERE!!!! For crying out loud, Bill Callahan could hang 40 on people with Alabama's talent. Then there's the "look at what he's done at Colorado State" argument. Are we really that ignorant people? It's the Mountain Fucking West Conference...the SEC wipes it's ass with Mountain West toilet paper. Sure Urban Meyer came from that very same conference, but like I said, he wasn't a good hire either. McElwain's a miss guys, plain and simple. Our SEC foe are laughing at us. Butch Jones would have been a better hire, at least he's got Tennessee headed in the right direction. I guarantee you, there's not one SEC East coach that is remotely scared by this hire. Thanks to Foley, we've become our own worst enemy, and we'll be lucky to beat the likes of Tennessee, Kentucky or Vandy in the future.
Nope folks, Foley's got to go. He pulled the trigger too early on the Zooker, giving the appearance of head hunting A.D., and then turns around and doesn't pull it quick enough after Chump went 4-8 in 2013. We could have had Charlie Strong or James Franklin, but no folks, we've got McElwain. Good luck selling that offense and that brand in Florida. Foley's misses deserve him to be ousted, and I'll likely go to jail if I ever meet him because I'm going to punch him right in the mouth. UF is better than this, we deserve better, no wait, we DEMAND better. None of the guys I mentioned in my earlier post have been contacted by UF. Not one has come forward and publicly said "no, I'm not interested in the Florida job". Chip Kelly, was asked by a reporter, but I want to see the report that says UF officials flew to Philly. Where was that one? Ok, maybe they didn't fly up there, show me the phone records where he told you no. Nope, once again, Foley has failed Gator Nation.
Foley...U SUCK!!!
The future is bleak folks, thanks to Chump our recruiting class is full of 1/2 stars and Georgia Tech walk-ons. This is bad Gator Nation...very bad. I was thinking that it would take three to four years to recover from Chump, but after this hire, it'll be 10 years before Florida makes any waves on the national stage. I'd also be willing to bet, after this next blunder bites him in the ass, Foley's packing his bags. Gator Nation is fed up with you and your stupid decisions. My call to you is this...let Mr. Foley know...daily, no hourly, your displeasure. His Twitter account is @JeremyFoleyUF or you can go here to email him. Do not let this asshole rest, as he's destroyed a once proud football program by allowing the guy that built it (Spurrier) to got to South Carolina, and then hiring four of the biggest dipshits in College Football to date. Strike while the iron's hot Gator Nation....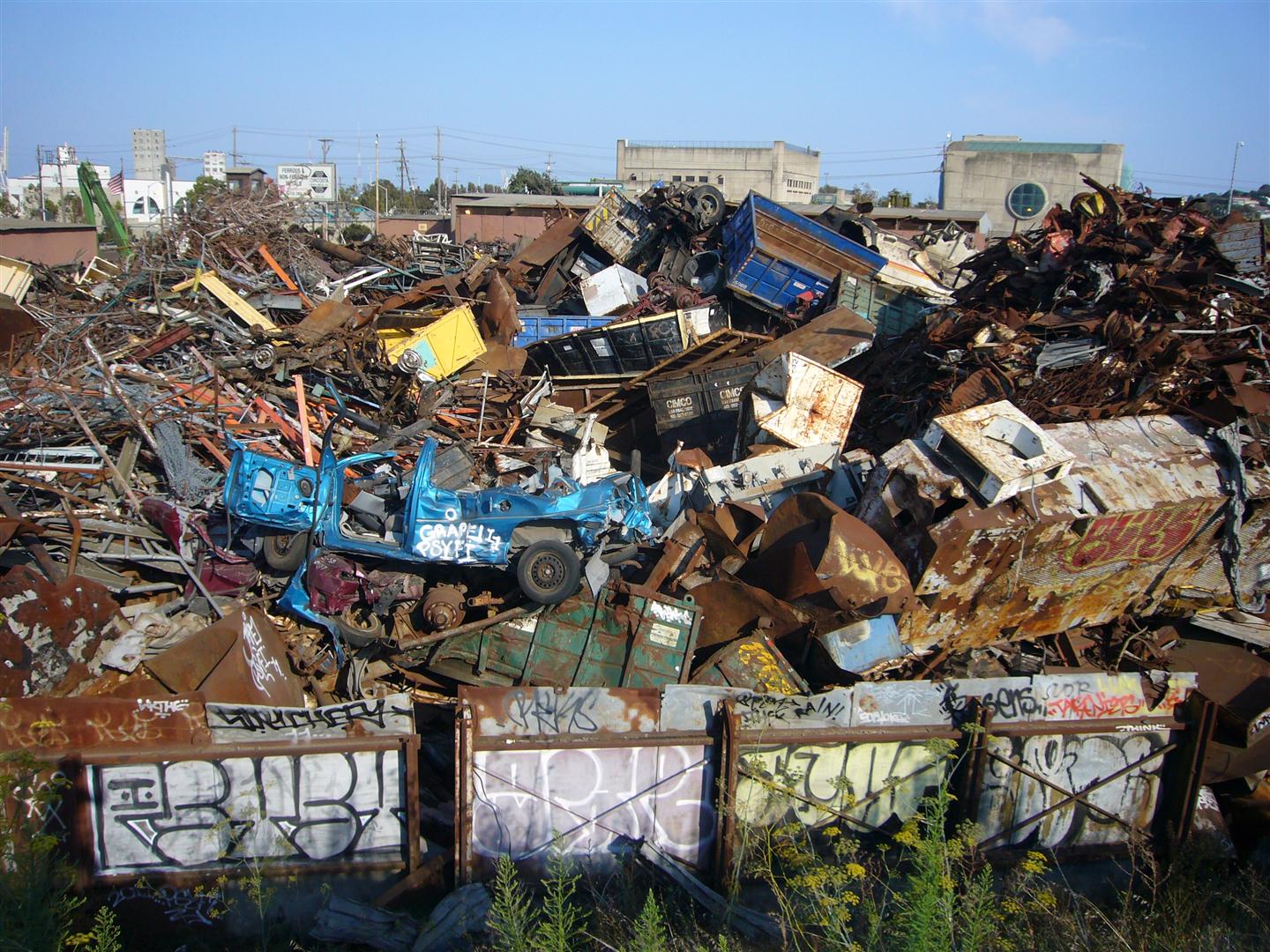 UF Football, from dumpster fire to junkyard...thanks Foley.
Duece