Wow, has college football heated up once again or what??? Well, we are 4-0 and have the roughest part of our schedule ahead of us. Illness and injuries are creeping in, so we will see just how deep we are in the next few weeks. Thought I'd put some thoughts down on paper and share these with you, hope all is well!
The Give
This week could be one of the most pivotal in college football, especially in the SEC. LSU travels to take on Florida, and I gotta say this one could be a barn burner, or a total flop. We will see if UF is for real or not. I think LSU wins this, but in some kind of crazy fashion. I'm thinking a wild game with tons of turnovers coming down to a 16-10 final in overtime.
Could this be the scene in Gainesville Saturday?
The other game that's very interesting in the SEC East is Georgia traveling to South Carolina. I gotta go with Spurrier on this one. I think Lattimore is peaking right now, and Georgia's vaunted defense is not playing up to their potential. I think it's the Gamecock's by a one in a 35-34 victory!
Surprise team, to me, has been Notre Dame. I knew they were going to be good, but not this good. Now, I'm not Lou Holtz and picking them to win the BCS National Championship or anything, but I think we'll see them in a post-New Year's Day bowl game. They are doing this even with doubts at the quarterback position. I also have to say their defensive front has been unreal in these first few games. We'll get to see if they have any quality depth as we come into the month of October, but to me, they have really impressed.
The most lackluster team I've seen has to Arkansas. I'm not sure where you hang the blame there, even though Petrino wrecked things, I think you are seeing a lack of quality leadership from both the coaches and players. I didn't think they would do as bad as they have this season, and man they are reeling. So who do you think deserves the blame other than Petrino (the obvious choice)? Send me an email at
footballislifeblog@yahoo.com
to discuss further.
What the hell?
The Keep
The 8-2-1 kickoff return scheme is here to stay! Having studied this return setup from a local juggernaut that rarely has better talent than their opponent's, I installed it 2 weeks ago, and our return game has blossomed. I won't go into grave detail on it here, but what sold me was I took a look at last year's film of our double wedge return system and took the total percentage of players who made a block and the percentage was a dismal 24%. Looking at film of the local high school that runs this scheme I saw where they had an amazing 88% rate of making their blocks. After the past two games, we are at 70% of our blocks being made. Now this is not anywhere close to where we need to be, but in the first two games we had a percentage of 22%. Thank goodness we've only had to have our kick return unit on the field for a few plays this season! I'm going to write more about this scheme once the season ends and I can get some quality film on the technique. Stay tuned.
The Pitch
The last part in the Triple Option series is to remember you never know what life will deal you. I NEVER envisioned coaching middle school ball, better yet, being a head coach ever again. Well, two weeks before the season, my boss, the head man, has a mild heart attack and low and behold, I'm next in line! It has been a whirlwind of events over the past two months, and luckily the kids have taken to things being the way they are and are 4-0, which is as many games as they've won here in the past two seasons combined. The moral of the story is like we preach to our players, be ready for anything. Thank goodness my boss is doing much better and has even been to a few practices here lately. I also like what he's doing as well, he's supposed to be cleared to return to work/practice for our last game, but has chosen not to, as he doesn't want to upset anything. I think that is the ultimate stand in professionalism, even though it wouldn't matter to me, chemistry is everything when it comes to winning football games. In the future, be prepared for anything, and those guys who think they'll never get their shot, hang in there, it may happen sooner rather than later!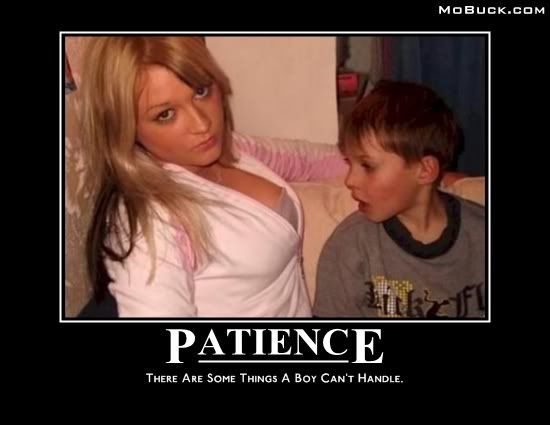 Duece